Joseph Monaco, Personal Injury Lawyer at Your Service
26 years ago, when I graduated from Fordham University Law School, I knew exactly what I wanted to do for my career. I wanted to help people when their lives seemed to be destroyed by a traumatic accident and a serious injury.
Immediately after graduation, I joined a small prestigious law firm in New York City representing injured people. I rose through the ranks and became the only new partner, ever, named to the firm. In 2007, I decided it was time to forge my own path and focus on helping people with debilitating injuries.
I never make promises I cannot keep. Many lawyers will "guarantee" success in your case – that is impossible. The only thing I will guarantee is that I will work my hardest for you and your family.
When you hire me – you get me – not some random, young associate.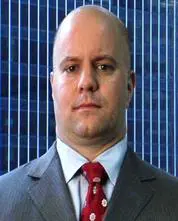 The majority of my clients are referred to me by other lawyers who trust me to
protect their clients' best interests. However, the biggest compliment is when a former client refers a friend or family member to my law firm.
You need a lawyer. I suspect that you are like many people who never thought you would need legal representation to help you get back on your feet after an accident.
The parties and insurance companies liable for your financial damages related to your injuries or loss of a loved one should do the responsible thing and step up with compensation, but they don't. And now, you need a lawyer to protect your rights. It's the way our system works.
I am attorney Joseph Monaco. I know there are a lot of lawyers in New York who will make a lot of promises about what they can do to help you get maximum compensation for your injuries. The truth is, nobody knows the full dollar value of your injuries or the death of a family member until the facts have been investigated and the full extent of your injuries and losses over a lifetime have been accurately determined. That isn't going to happen on a website or in a one-hour, free consultation.
The relationship you develop with your lawyer over the next several months will be one of the most important relationships of your life. You will be placing trust in his knowledge, experience, skill, and, above all, his willingness to take every measure to provide the vigorous, effective representation you need and deserve. Negotiating a quick settlement against an insurance company or corporate entity isn't tough. The truth is, most corporate entities are willing to settle for a low dollar amount just to put the matter behind them. If that is the kind of case you have, that is the kind of lawyer you need. That isn't me.
I am selective about the cases I handle, electing to focus only on representing individuals who truly need and deserve aggressive legal representation to protect their rights in negligence cases of the most grievous injuries. By being selective about the cases I accept, my clients receive the highest levels of personal attention, attention to detail, and responsive communication. It's what I would expect if I hired an attorney to protect my rights. It's what I promise to every one of my clients, whether their case involves medical malpractice, a factory accident, or any other type of serious accident.
I am committed to recovering compensation for people who have been injured because of another party's negligent actions.
Please contact The Law Offices of Joseph Monaco, PC for a free initial consultation. Experienced representation is just a phone call away.
Se Habla Espanol.